Thousands of engineering students graduate each year from India's universities and institutions. The Graduate Aptitude Test in Engineering ( GATE Exam ) establishes a standard for these engineers by assessing their thorough mastery of many engineering subjects. GATE is a national exam that assesses the engineering students' abilities in their respective fields.
Why GATE exam is so important?
On behalf of the National Coordination Board – GATE, Department of Higher Education, Ministry of Human Resources Development (MHRD), Government of India, the Indian Institute of Science and seven Indian Institutes of Technology, namely Roorkee, Delhi, Guwahati, Kanpur, Kharagpur, Madras, and Bombay, jointly conduct the GATE Exam.
…
A candidate's GATE score shows his or her relative degree of performance. The score is used for admission to various post-graduate education programmes (e.g., Master of Engineering, Master of Technology, Master of Architecture, and Doctor of Philosophy) in Indian higher education institutes, with financial assistance from the Ministry of Human Resource Development and other government agencies. GATE scores have recently been used by a number of Indian public sector organisations to attract graduate engineers for entry-level roles. It is one of India's most difficult examinations. Various institutes outside India, such as Nanyang Technological University in Singapore, recognise GATE.
Opportunities after GATE :
The opportunities engineers get after qualifying for GATE are endless hence GATE Exam is important for engineering students. After GATE qualifing various pathes will open for the students.
1. Admission to PG programming courses
Students can use their GATE Exam score to apply for M.E./ M.Tech/ PhD programmes at the country's best colleges, including 23 IITs, 31 NITs, and other prestigious institutions like as IISc Bangalore, IIITs, BITS Pilani, and VIT Vellore.
Students can achieve their ambitions of getting into IISc/IITs/NITs by passing the GATE Exam, and then pursue exciting career opportunities in engineering and research roles with leading product-based firms such as Google, Amazon, Microsoft, and DE Shaw. On the basis of the GATE score, several management colleges, such as NITIE in Mumbai, provide admission to Post Graduate Diploma in Industrial Engineering programmes.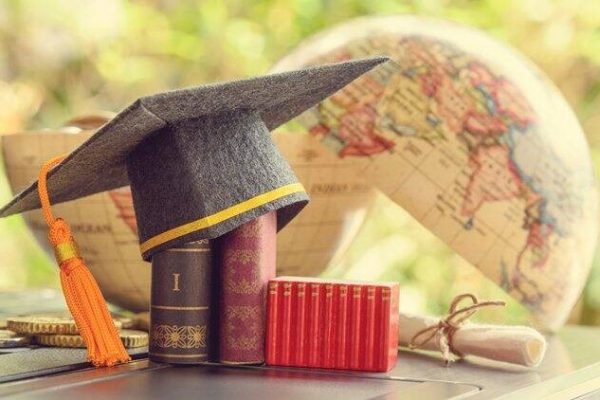 Students can also pursue masters from some foreign universities such as the National University of Singapore, The Nanyang Technological University, Technical University of Munich and RWTH Aachen as the GATE score is accepted as a valid substitute for the GRE as an entry-level criterion.
Programs at NUS and NTU are very competitive and comparable to the world's best Universities. These colleges are amongst the top 100 universities in the world.
Several Public Sector Undertakings (PSUs) have had difficulty executing recruiting processes in the past, with over a million students taking exams for less than 1000 jobs.
Because of the exponential increase in the number of engineering graduates in India who want to work for a PSU, the PSUs have decided that a GATE Exam Score will be the primary criterion for first shortlisting, which is a major reason Why GATE Exam is Important.
BHEL, GAIL, HAL, IOCL, ONGC, NTPC, NPCIL, PGCI, and others are some of the major PSUs that have recruited based on GATE 2020 scores. Typically, these companies submit their recruiting notifications shortly after the GATE Exam Dates are posted, signalling that candidates must take GATE in order to be considered for a position with them. This element increases the importance of GATE for engineering students.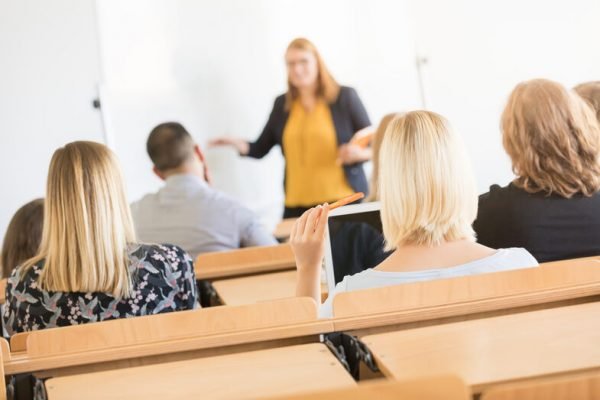 Many educational institutes and universities nowadays frequently hire postgraduate engineering candidates from college campuses. If you choose to pursue an academic career after your ME or M-Tech, you can apply for professor positions at a variety of institutions and prestigious colleges. Depending on your qualifications and academic achievement, you can become a lecturer or professor. Many private institutes in India used to prepare students for the GATE exam. You can also work as a GATE instructor or mentor at one of these institutes and earn a good salary.
Students who are qualified to take GATE include:
Bachelor's degree holders in Engineering, Technology, or Architecture (3 years after 10+2/ 10+2+3(ongoing)/ 10+2+4(ongoing)/ Post-B.Sc./ Post-Diploma) or those in their last year of such programmes ( Also prefinal year of B.tech).
Holders holding a master's degree in any discipline of science, mathematics, statistics, or computer applications, or those in their last year of such studies.
Candidates enrolled in the second or higher year of a four-year integrated master's degree programme in engineering or technology (Post-B.Sc.).
Candidates who are in their fourth or higher year of a five-year integrated master's degree programme or a dual degree programme in engineering or technology.
Candidates with qualifications obtained through examinations conducted by professional societies recognised by the UGC/AICTE (e.g. AMIE by IE(India), AMICE by the Institute of Civil Engineers (India)-ICE(I), AMIETE by AMIETE by AMIETE by AMIETE by AMIETE by AMIETE by AMIETE by AMIETE by AMIETE by AMIETE by AMIETE by AMIETE by AMIETE by AMIETE by AMIETE by AM IETE(India) considers it to be equivalent to B.E./B.Tech.
Those who have completed section A of such professional courses or the equivalent are also qualified.
There is no age limit criterion defined by the exam conducting authority to appear in GATE.
GATE Syllabus 2022: Paper- wise syllabus
| GATE Paper | Sectional-weightage | Syllabus Link |
| --- | --- | --- |
| AE: Aerospace Engineering | General Aptitude: 15 marks; Engineering Mathematics: 13 marks; Core Discipline: 72 marks | Click Here |
| AG: Agricultural Engineering | General Aptitude: 15 marks; Engineering Mathematics: 13 marks; Core Discipline: 72 marks | Click Here |
| AR: Architecture and Planning | General Aptitude: 15 marks; Core Discipline: 85 marks | Click Here |
| BM: Biomedical Engineering | General Aptitude: 15 marks; Engineering Mathematics: 13 marks; Core Discipline: 72 marks | Click Here |
| BT: Biotechnology | General Aptitude: 15 marks; Engineering Mathematics: 13 marks; Core Discipline: 72 marks | Click Here |
| CE: Civil Engineering | General Aptitude: 15 marks; Engineering Mathematics: 13 marks; Core Discipline: 72 marks | Click Here |
| CH: Chemical Engineering | General Aptitude: 15 marks; Engineering Mathematics: 13 marks; Core Discipline: 72 marks | Click Here |
| CS: Computer Science and Information Technology | General Aptitude: 15 marks; Engineering Mathematics: 13 marks; Core Discipline: 72 marks | Click Here |
| CY: Chemistry | General Aptitude: 15 marks; Core Discipline: 85 marks | Available Soon |
| EC: Electronics and Communication Engineering | General Aptitude: 15 marks; Engineering Mathematics: 13 marks; Core Discipline: 72 marks | Click Here |
| EE: Electrical Engineering | General Aptitude: 15 marks; Engineering Mathematics: 13 marks; Core Discipline: 72 marks | Click Here |
| ES: Environmental Science and Engineering | General Aptitude: 15 marks; Engineering Mathematics: 13 marks; Core Discipline: 72 marks | Available Soon |
| EY: Ecology and Evolution | General Aptitude: 15 marks; Core Discipline: 85 marks | Click Here |
| GG: Geology and Geophysics | General Aptitude: 15 marks; Geology: 25 marks; Geophysics: 60 marks | Click Here |
| IN: Instrumentation Engineering | General Aptitude: 15 marks; Engineering Mathematics: 13 marks; Core Discipline: 72 marks | Click Here |
| MA: Mathematics | General Aptitude: 15 marks; Core Discipline: 85 marks | Click Here |
| ME: Mechanical Engineering | General Aptitude: 15 marks; Engineering Mathematics: 13 marks; Core Discipline: 72 marks | Click Here |
| MN: Mining Engineering | General Aptitude: 15 marks; Engineering Mathematics: 13 marks; Core Discipline: 72 marks | Available Soon |
| MT: Metallurgical Engineering | General Aptitude: 15 marks; Engineering Mathematics: 13 marks; Core Discipline: 72 marks | Click Here |
| PE: Petroleum Engineering | General Aptitude: 15 marks; Engineering Mathematics: 13 marks; Core Discipline: 72 marks | Available Soon |
| PH: Physics | General Aptitude: 15 marks; Core Discipline: 85 marks | Click Here |
| PI: Production and Industrial Engineering | General Aptitude: 15 marks; Engineering Mathematics: 13 marks; Core Discipline: 72 marks | Click Here |
| ST: Statistics | General Aptitude: 15 marks; Engineering Mathematics: 13 marks; Core Discipline: 72 marks | Click Here |
| TF: Textile Engineering and Fibre Science | General Aptitude: 15 marks; Engineering Mathematics: 13 marks; Core Discipline: 72 marks | Click Here |
| XE: Engineering Sciences | General Aptitude: 15 marks; Engineering Mathematics: 15 marks; Core Discipline: 70 marks | Click Here |
| XH: Humanities and Social Sciences | General Aptitude: 15 marks; Reasoning & Comprehension: 25 marks; Core Discipline: 60 marks | Available Soon |
| XL: Life Sciences | General Aptitude: 15 marks; Chemistry: 25 marks; Core Discipline: 60 marks | Available Soon |
The paper sections under XE* , XL** and XH*** are defined by some dedicated codes which are mentioned in the following table-
Gate syllabus 2022: General Aptitude
| Topics | Sub-topics |
| --- | --- |
| Verbal Ability | Basic English grammar: tenses, articles, adjectives, prepositions, conjunctions, verb-noun agreement, and other parts of speech Basic vocabulary: words, idioms, and phrases in context Reading and comprehension Narrative sequencing |
| Quantitative Aptitude | Data interpretation: data graphs (bar graphs, pie charts, and other graphs representing data), 2- and 3-dimensional plots, maps, and tables Numerical computation and estimation: ratios, percentages, powers, exponents and logarithms, permutations and combinations, and series Mensuration and geometry Elementary statistics and probability |
| Analytical Aptitude | Logic: deduction and induction Analogy Numerical relations and reasoning |
| Spatial Aptitude | Transformation of shapes: translation, rotation, scaling, mirroring, assembling, and grouping Paper folding, cutting, and patterns in 2 and 3 dimensions |
Important books for GATE general aptitude preparation-
Gate Syllabus 2022: Engineering Mathematics
| GATE Paper | Topics included in Engineering Mathematics |
| --- | --- |
| Aerospace Engineering (AE) | Linear Algebra, Calculus, Differential Equations |
| Agricultural Engineering (AG) | Linear Algebra, Calculus, Differential Equations, Vector Calculus, Probability, and Statistics, Numerical Methods |
| Biomedical Engineering (BM) | Linear Algebra, Calculus, Differential Equations, Analysis of complex variables, Probability, and Statistics, Linear Regression and correlation analysis, Numerical Methods |
| Biotechnology (BT) | Linear Algebra, Calculus, Differential Equations, Probability, and Statistics, Numerical Methods |
| Civil Engineering (CE) | Linear Algebra, Calculus, Ordinary Differential Equations (ODE), Partial Differential Equations (PDE), Probability and Statistics, Numerical Methods |
| Chemical Engineering (CH) | Linear Algebra, Calculus, Differential Equations, Probability and Statistics, Numerical Methods, Complex Variables |
| Computer Science and Information Technology (CS) | Linear Algebra, Calculus, Probability, and Statistics, Discrete Mathematics |
| Electronics and Communication (EC) | Linear Algebra, Calculus, Differential Equations, Probability and Statistics, Numerical Methods, Vector Analysis, Complex Analysis |
| Electrical Engineering (EE) | Linear Algebra, Calculus, Differential Equations, Probability and Statistics, Numerical Methods, Complex Variables, Transform Theory |
| Environmental Science and Engineering (ES) | Linear Algebra, Calculus, Differential Equations, Probability and Statistics |
| Instrumentation Engineering (IN), Mechanical Engineering (ME) | Linear Algebra, Calculus, Differential Equations, Probability and Statistics, Numerical Methods, Complex Variables |
| Metallurgical Engineering (MT), Mining Engineering (MN) | Linear Algebra, Calculus, Differential Equations, Vector Calculus, Probability and Statistics, Numerical Methods |
| Petroleum Engineering (PE), Production and Industrial Engineering (PI), Textile Engineering and Fiber Science (TF) | Linear Algebra, Calculus, Differential Equations, Probability and Statistics, Numerical Methods, Complex Variables |
| Engineering Sciences (XE) | Linear Algebra, Calculus, Ordinary Differential Equations (ODE), Partial Differential Equations (PDE), Probability and Statistics, Numerical Methods, Vector Calculus, Complex Variables |
Important books for GATE engineering Mathematics-
GATE General Engineering Mathematics Books
Author
Higher Engineering Mathematics
B. S. Grewal
GATE Engineering Mathematics
Made Easy Team