WordPress Development Training + Internship
About Training
Things You Will Learn Here
Canva Poster & Logo Making
Business is a vast field and has many aspects and opportunities aswell as obstacles. We help young innovators become focused andexpertise at the best skillsto put their ideas to action. We aidstudents worldwide in getting quality education aboutentrepreneurship from the comfort of their home. We take it asour duty to educate them about the wide range of opportunitiesavailable in the market and also bring to their notice the risks andmistakes that they need to avert from
"Providing Quality Learning and Expertise" is ourvision.Entrepreneurs starting businesses withlimitedknowledge about the marketing skills and businessexisteverywhere and so do others who don't have accesstoquality education in the first place. We aim atdepletingsuch interventions and thus are very firm about"QualityTeaching, Any time, Everywhere"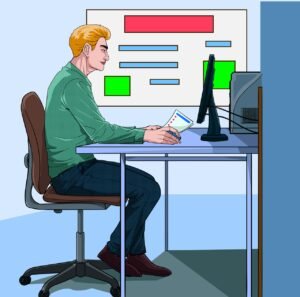 Resume Building:
Get any job you want
Build the perfect resume (using a format I have successfully used for more than 20 years)
Interview better than anyone else (you will be able to answer ANY interview question and turn your weaknesses into strengths)
Build the perfect LinkedIn profile (learn how to get more recruiters & employers to find you)
Network better than anyone else so you can get your dream job(or even get customers etc),
LinkedIn
LinkedIn is one of the most powerful professional and business networking tools to find jobs, connect with like-minded people and share your life experience and business with your fellow LinkedIn members. With over 500 million users, LinkedIn has made itspresence in more than 200 countries around the world. So one can'tneglect how much crucial is to boost the LinkedIn Profile which canhelp you grow in your white-collar career and open new gateway ofopportunities for you. This course is basically for those people whowants to connect with like-minded people on LinkedIn and enhancetheir LinkedIn profile. What will you learn:
 Learn to create professional LinkedIn profile
Able to target recruiters
Professionally showcase your skills online and use it as a Resume
Mock Presentation:

Mock presentation is an informal, mandatory event designed to better prepare you for your Final Presentation. These sessions are run by experts in teaching professional communication skills. In this session, you are only given five minutes to present a few slides on one major component of your project. Your presentation should include at least one block diagram, one graph/plot, and some math. You will also have the opportunity to see several other mock presentations. You will be given feedback based on the organization of the presentation, delivery and your ability to present as a team(so all members must speak).
Fill Up The From Bellow For This Training & Internship Opportunity